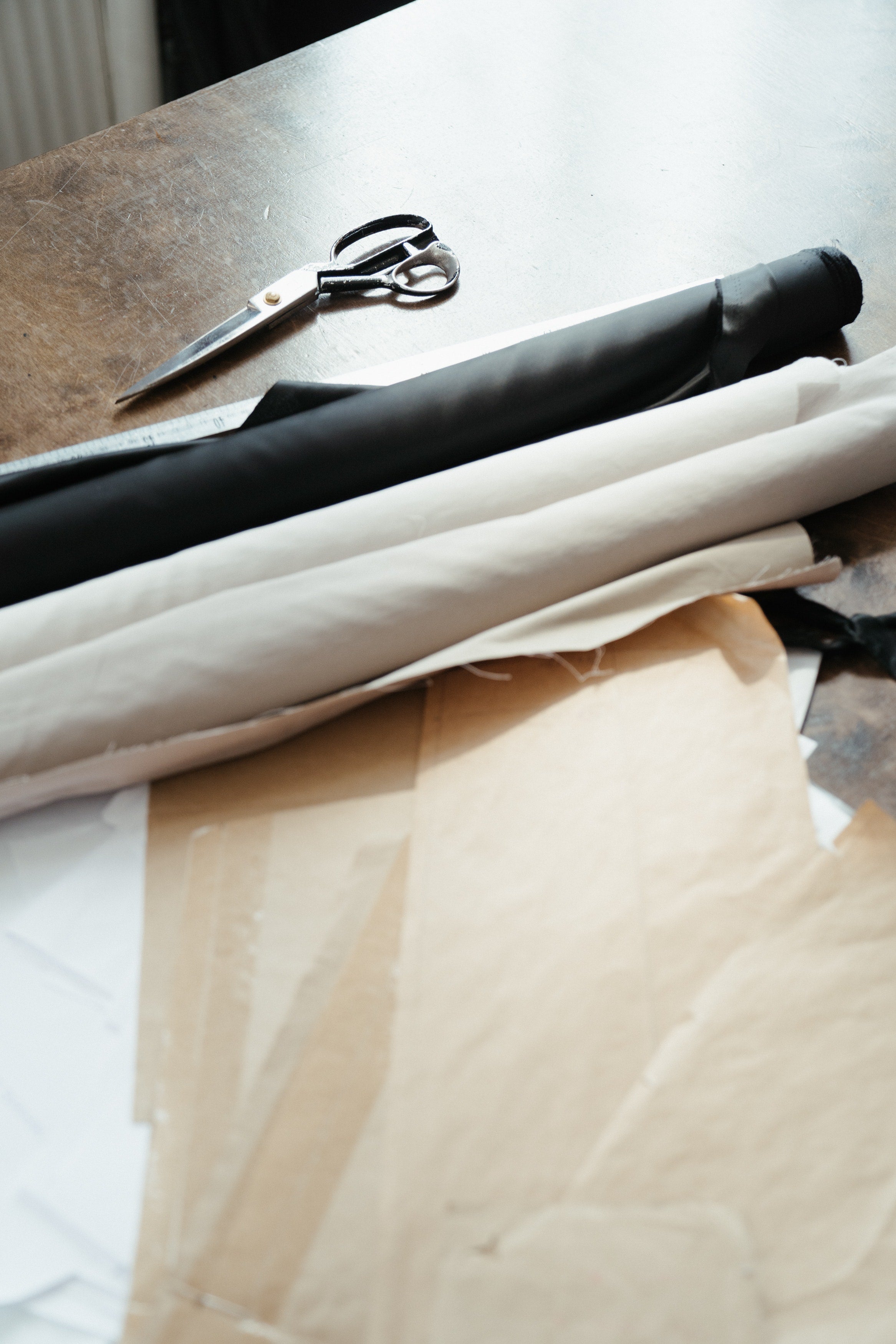 Manufacture locally
Gemme Micromanufacturing
By producing locally, we can support our community and use fewer resources overall. We have our micro factory located in the center of Stockholm at the same place as our office and our warehouse.  That means no excess shipping, no leadtimes, and a flexible way of working to ensure minimized impact and zero overproduction. 
Leading our production is our Co-founder, Clara. She is a trained tailoress and pattern maker with 20 years of experience from production and product development with some of our most renowned Swedish brands. Clara is meticulous when it comes to details and can't stand a bad trouser fit.
Working alongside Clara is Zhanna. She is a seamstress with 15 years of experience from working in bigger factories in Ukraine, where she is originally from. Zhanna came to Sweden a year ago due to the war and uncertain circumstances in her home country. You can learn more about her story here.
We mainly do production for our own upcycled and deadstock collections as well as for our customization services. But we are also open to taking on and helping other smaller brands to manufacture locally and with sustainability as a focus.
Don't hesitate to reach out if you have any question or want to hear more. manufacture@gemmecollective.com
Head Seamstress
Zhanna
Zhanna is our head seamstress and employee #1. She came to Sweden from Ukraine in 2022 and started working with us one year later.
Read her story here.